MPS VII is one of the rarest types of
mucopolysaccharidoses2-4
Mucopolysaccharidosis VII (MPS VII), also called Sly syndrome, is a genetic metabolic disorder caused by a deficiency of the lysosomal enzyme β-glucuronidase.1,2
MPS VII is a heterogeneous and progressive disease. It requires early diagnosis for the best management and treatment outcomes.1,5
Other names for MPS VII include MPS 7, MPS-7, mucopolysaccharidosis 7, mucopolysaccharidosis VII, Sly syndrome, beta-glucuronidase deficiency, GUSB deficiency.1
Signs and symptoms can involve multiple systems3,4,6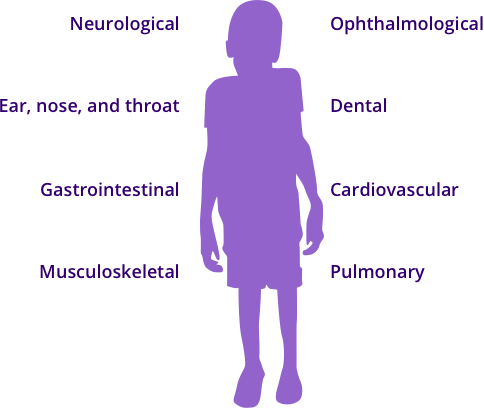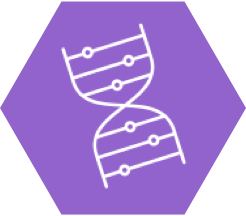 MPS and NIHF
Learn about the relationship between MPS VII and non-immune hydrops fetalis (NIHF)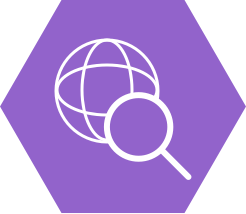 Help advance MPS research
Participate in the global
MPS VII disease monitoring program (DMP)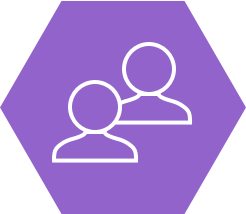 For patients
Patient and family resources and information
References: 1. Mucopolysaccharidosis type VII. MedlinePlus website.
https://medlineplus.gov/genetics/condition/mucopolysaccharidosis-type-vii.

Accessed May 17, 2022. 2. Muenzer J. Overview of the mucopolysaccharidoses. Rheumatology (Oxford). 2011;50(suppl 5):v4-v12. 3. Montaño AM, Lock-Hock N, Steiner RD, et al. Clinical course of sly syndrome (mucopolysaccharidosis type VII). J Med Genet. 2016;53(6):403-418. 4. National MPS Society. A Guide to Understanding MPS. Durham, NC: National MPS Society. https://mpssociety.org/cms/wp-content/uploads/2017/04/MPS_VII_2008.pdf. Accessed May 17, 2022. 5. Kubaski F, de Oliveira Poswar F, Michelin-Tirelli K, et al. Diagnosis of Mucopolysaccharidoses. Diagnostics. 2020;10(3):172. Published 2020 Mar 22. 6. Jones SA, Marsden D, Koutsoukos T, et al. Retrospective chart review of urinary glycosaminoglycan excretion and long-term clinical outcomes of enzyme replacement therapy in patients with mucopolysaccharidoses. Mol Genet Metab. 2020;130(4):255-261.